Civil Society Statement on CRISPRcon 2019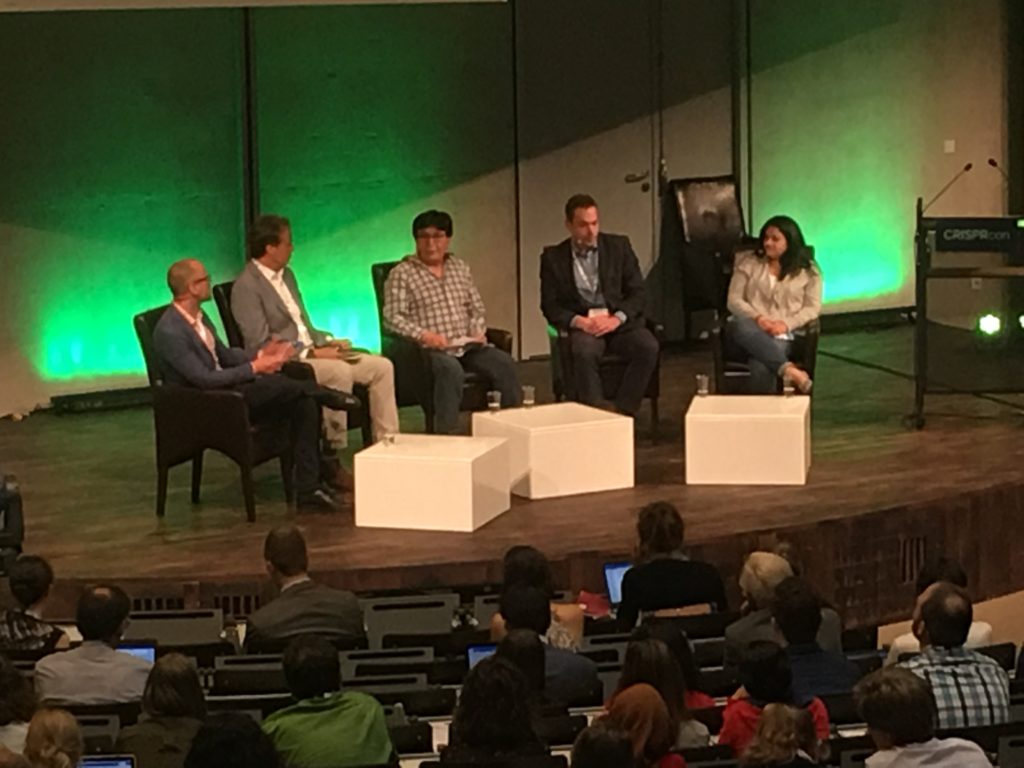 CRISPRcon advertises itself as a forum that brings together a broad selection of diverse voices to discuss the sweeping potential implications of CRISPR technologies for our food, health and ecosystems.
Widespread and grave concerns about the potentially disastrous consequences for humanity and nature arising from CRISPR technologies have been expressed by groups, both local, national and international.

Well-known scientific researchers and institutions have expressed serious fears about the unwanted side effects of CRISPR technologies, including unforeseen large deletions of genomes, and disruption of vital functions as well as the wider impact of intensive agriculture on ecosystems.

We expected the design of the event to allow a diversity of range of voices of speakers from civil society, NGOs, research, Indigenous communities, farmers and consumers who would be able to voice some of these concerns.
What has occurred at the 2019 event is a travesty of this. Of 53 plenary
speakers only three (less than 6%) provided a critical perspective of CRISPR
technologies.
As hosts, Wageningen University introduced itself as the best agricultural
university in the world. As a publicly-funded university, Wageningen has a duty to foster critical debate and act as an honest broker between a wide range of contending voices.
We believe that Wageningen University and the other organisers of CRISPRcon 2019 have hosted a biased event, in which people critical of CRISPR technologies have been used as mere tokens in an attempt to provide a veneer of respectability to what has resembled a corporate-funded victory rally. We note that our request to read out this statement at CRISPRcon was rejected.
It is with regret, given the past reputation of the University, that we must conclude that, far from being a conference, CRISPRcon 2019 has been a more of a confidence trick. Those seeking a serious debate have been CRISPR-conned, if you will.
To avoid civil society organisations who take part in good faith being used to provide a veneer of respectability to biased future events we would urge those in civil society to be wary of future participation in future CRISPRcon and similar events discussing genetic engineering unless significant efforts are made to organise a more balanced programme.
Signed by:
Participating organisations:
• Asociación Andes.
• ETC Group.
Non-participating civil society organisation:
• African Centre for Biodiversity, South Africa.
• GM Watch, UK.