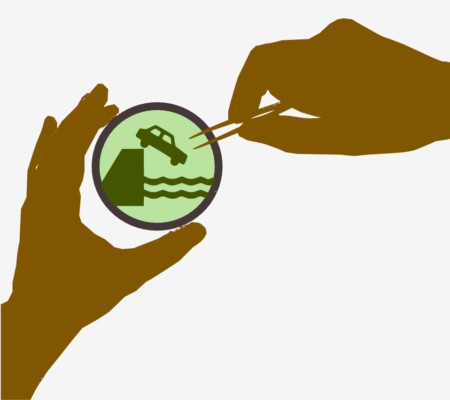 Gene drives are a new biotechnology development that allow humans the unprecedented capability to profoundly alter or even drive to extinction entire populations or whole species of organisms. Are they a valued tool for conservation? Or are they more likely to fail, make matters worse, and fall into the hands of those who seek profit-making at all cost? Or will they be used for military applications?
This page serves as a platform to gather and share critical perspective on gene drives. Below you will find recent resources and further information on the subject, including videos, briefings and campaigning tools. This page will grow as resistance to gene drive technologies does, so come back regularly! You can also find contact information below for the Civil Society Working Group on Gene Drives, should you wish to get in touch or find out more.
Resources on gene drives

Reckless Driving: Gene Drives and the End of Nature: New briefing on gene drives, released by the Civil Society Working Group on Gene Drives
A Call For Conservation with Conscience: No Place For Gene Drives in Conservation. A letter initiated by the Civil Society Working Group on Gene Drives, signed by Dr. David Suzuki, Dr. Fritjof Capra, Dr. Angelika Hilbeck, Indian environmental activist Dr. Vandana Shiva, organic pioneer and biologist

Nell Newman

, and many more. Email genedrives@synbiowatch.org to add your name to the growing list of individuals and organizations.
The National Academies' Gene Drive study has ignored important and obvious issues: Article in the Guardian by Jim Thomas, Programme Director, ETC Group
Biodiversity, GMOs, Gene Drives and the Militarised Mind: by Dr Vandana Shiva
What are gene drives? A Risk Bites guide

Gene drives out of Hawai'i public meeting:

A public meeting on gene drives in Hawai'i, part of the series of events that took place to coincide with the ICUN conference in September 2016. Hosted by Hawai'i SEED.

Host: Claire Cummings, journalist and author
Speakers: Walter Ritte – Native Hawaiin activist, Hokolei Lindsey – Native Hawaiin legal scholar, Dana Perls – Friends of the Earth, and Jim Thomas – ETC Group.

Contact the Civil Society Working Group on Gene Drives
The Civil Society Working Group on Gene Drives includes Biofuelwatch, Econexus, ETC Group, Friends of the Earth US, Hawai'i SEED, Navdanya and independent author and lawyer Claire Hope Cummings, M.A., J.D. Write to us at genedrives@synbiowatch.org.